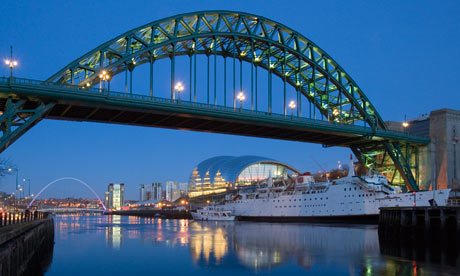 Sudheer Gupta's film
Black River Business
is the result of a year spent at Durham university's
Institute of Advanced Study
(IAS). Success in cleaning-up the rivers of the North East is contrasted with the lamentable condition of the river Yamuna, Delhi. He calls the latter "a putrid black drain."
The Guardian's Blog, The Northener, highlights the description of the pre-industrial Tyne left in Thomas Bewick's Memoir.
"Black River Business
pays tribute to the billions paid in the north east clean-up by
Northumbrian Water,
energised at every step by conservationist campaigners and volunteers to get the rivers back into the sparkling state described by
Thomas Bewick
. In his 18th century youth, the future engraver larked in the Tyne with his friends, enraging the local vicar by floating past the church on inaccessible rafts, shrilling out childish taunts."
Visit the
Northerner Blog
for details of the free premiere at the Tyneside Cinema on 19th April.
More details here
.